find your wipers
Acura

Alfa Romeo

Aston Martin

Audi

BMW

Buick

Cadillac

Chevrolet

Chrysler

Dodge

Fiat

Ford

Genesis

GMC

Honda

Hummer

Hyundai

Infiniti

Isuzu

Jaguar

Jeep

Kia

Lamborghini

Land Rover

Lexus

Lincoln

Mazda

Mercedes-Benz

Mercury

Mini

Mitsubishi

Nissan

Pontiac

Porsche

Ram

Rivian

SAAB

Saturn

Scion

Smart

Subaru

Tesla

Toyota

Volkswagen

Volvo
CL

ILX

Integra

Legend

MDX

NSX

RDX

RL

RLX

RSX

SLX

TL

TLX

TSX

Vigor

ZDX

Stelvio

Guilia

Alfa 164

4C

Vantage V8

Vantage V12

Vantage

Vanquish

Rapide

DBX

DBS

DB9

DB11

A3

A4

A5

A6

A7

A8

Allroad Quattro

E-Tron

Q3

Q5

Q7

Q8

R8

TT

Z4

Z3

X7

X6

X5

X4

X3

X1

I8

I3

8 Series

7 Series

5 Series

4 Series

3 Series

2 Series

1 Series

Cascada

Century

Enclave

Encore

Envision

John Voights Car

La Crosse

Lucerne

Park Ave

Rainier

Reatta

Regal

Rendezvous

Riviera

Roadmaster

Terraza

Verano

Allante

ATS

Catera

CT4

CT5

CT6

CTS

Deville

DTS

El Dorado

ELR

Escalade

Fleetwood

Seville

SRX

STS

XLR

XT4

XT5

XT6

XTS

Avalanche

Aveo

Blazer

Bolt

Bolt EUV

Camaro

Caprice PPV

Captiva Sport

Cavalier

City Express

Colorado

Cobalt

Corvette

Cruze

Epica (Canada)

Equinox

Express

HHR

Impala

Malibu

Optra (Canada)

Orlando (Canada)

Pacifica

Silverado

Sonic

Spark

SS

Suburban

Tahoe

Tracker

Trailblazer

Traverse

Trax

Uplander

Venture

Volt

200

300

300M

Aspen

Cirrus

Concorde

Crossfire

LHS

New Yorker

Pacifica

PT Cruiser

Sebring Convertible

Sebring Coupe

Sebring Sedan

Town & Country

Voyager

Avenger

Caliber

Challenger

Charger

Colt

Dakota

Dart

Durango

Grand Caravan

Intrepid

Journey

Magnum

Neon

Pickup

Sprinter

Stealth

Stratus Coupe

Stratus Sedan

Van - Full Size

Viper

500X

500L

500

124 Spider

Aspire

Bronco

Bronco Sport

C-Max

Club Wagon

Contour

Crown Victoria

Econoline

Ecosport

Edge

Escape

Escort

E-Series

Expedition

Explorer

Explorer Sport-Trac

F-Series Truck

Festiva

Fiesta

Five Hundred

Flex

Focus

Fusion

Freestar

Freestyle

Maverick

Mustang

Mustang Mach-E

Probe

Ranger

Taurus

Taurus X

Thunderbird

Transit Connect

Transit

Windstar

GV80

GV70

G90

G80

G70

Acadia

Canyon

Envoy

Jimmy

Savana

Sierra

Sonoma

Terrain

Yukon

Accord

Civic

Civic Coupe

Civic Hatchback

Civic Sedan

Civic Type R

Civic SI

Clarity

Crosstour

CR-V

CR-Z

Del Sol

Element

FCX Clarity

Fit

HR-V

Insight

Odyssey

Passport

Pilot

Prelude

Ridgeline

H3

H2

Accent

Azera

Elantra

Genesis Coupe

Genesis Sedan

Ioniq

Kona

Palisade

Santa Cruz

Santa Fe

Sonata

Tiburon

Tucson

Veloster

Venue

G35

EX35

EX37

FX35

FX37

FX45

FX50

JX

Q40

Q50

Q60

Q70

QX30

QX50

QX55

QX56

QX60

QX70

QX80

Vehi-Cross

Trooper

Stylus

Rodeo/Rodeo Sport

Pickup

Oasis

Impulse

I Series

Hombre

Axiom

Ascender

Amigo

F-Pace

XE

XKR-S

X Type

XKR

XK

XJS

XJR

XJ8

XJ12

XJ

XF Sportbrake

XF

Vaden Plas

Super V8

S-Type

I-Pace

F-Type

E-Pace

Compass

Renegade

Wrangler

Gladiator

Wagoneer

Patriot

Liberty

Grand Cherokee

Commander

Cherokee

Amanti

Borrego

Cadenza

Carnival

Ev6

Forte

Forte5

K5

K900

Magentis

Niro

Optima

Rio

Rondo (Canada)

Rondo

Sedona

Seltos

Sephia

Sorento

Soul

Spectra

Sportage

Stinger

Telluride

Huracan

Gallardo

Aventador

Murcielago

Range Rover Velar

Range Rover Sport

Range Rover

LR4

LR3

LR2

Freelander

Evoque

Discovery Sport

Discovery

Defender 90

Defender

ES

GS

GX

IS

LC

LS

LX

NX

RC

RX

RXL

UX

Aviator

Continental

Corsair

MKC

MKS

MKT

MKX

MKZ

Nautilus

Navigator

CX-3

CX-30

CX-5

CX-9

Mazda3

Mazda5

Mazda6

MX-5

A-Class

B-Class

C-Class

CL

CLA

CLK

CLS

GL

GLA

GLB

GLC

GLE

GLK

GLS

GT53

Metris

ML

R-Class

S-Class

SL

SLC

SLK

SLR

Sprinter

Cougar

Grand Marquis

Marauder

Milan

Montego

Monterey

Mountaineer

Mystique

Sable

Tracer

Paceman

Countryman

Cooper

Clubman

Eclipse

Lancer

Mirage

Outlander

Outlander Sport

350Z

370Z

Altima

Armada

Frontier

GT-R

Kicks

Leaf

Maxima

Murano

Pathfinder

Rogue

Titan

Titan XD

Sentra

Versa Hatchback

Versa Sedan

Aztek

Bonneville

Firebird

G3

G5

G6

G8

Grand Am

Grand Prix

GTO

Montana

Solstice

Sunfire

Torrent

Vibe

911

Boxster

Cayenne

Cayman

Macan

Panamera

Taycan

Promaster City

Promaster 3500

Promaster 2500

Promaster 1500

Cargo Van

Tradesman

5500

4500

3500

2500

1500

R1T

R1S

900

900 Convertible

9000

9-3

9-5

9-2X

9-4X

9-7X

Astra

Aura

Ion

L-Series

Outlook

Relay

S-Series

Sky

Vue

FR-S

IA

IM

IQ

TC

XA

XB

XD

Fortwo

Ascent

Crosstrek

Forester

Impreza

Legacy

Outback

WRX

Model 3

Model Y

86

4Runner

Avalon

C-HR

Camry

Camry Hybrid

Corolla

Highlander

Landcruiser

Prius

Rav4

Sequoia

Sienna

Supra

Tacoma

Tundra

Venza

Atlas

Beetle

Golf

Golf GTI

Touareg

Tiguan

Taos

Scirocco

Routan

Rabbit GTI

R32

Phaeton

ID4

Fox

Eurovan

Eos

Corrado

CC

Cabrio

Atlas Cross Sport

Arteon

Jetta

Passat

C30

C40

C70

S40

S60

S80

S90

V40 Wagon

V50

V60

V70 Wagon

V90

XC40

XC60

XC70

XC90
Search
Lifetime Warranty

Always have good wipers

Members Save

10% off regular retail price

Clix Installation

Click-on replacements in seconds

Automatic Delivery

Easily modify or delay shipments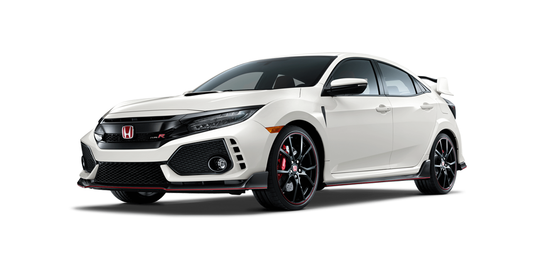 1. Select Your Vehicle
Search your vehicle make or model in the search bar at the top of the page. Once you are on your vehicle product page, select the year.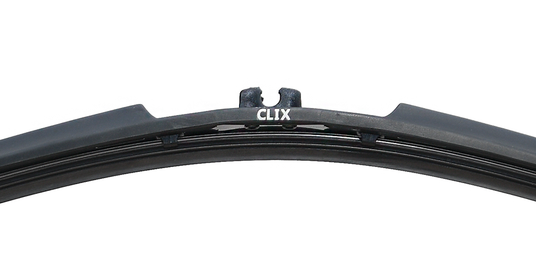 2. Automatic Annual Delivery
Experience our Clix Satisfaction Guarantee for just $27.99 per year! Easily modify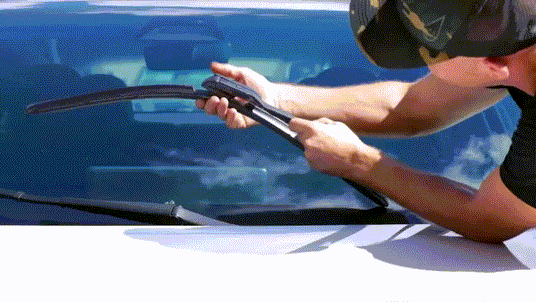 3. Replace or Interchange in Seconds
Take a few seconds from your year to click-on new wipers or swap designs.
Frequently Asked Questions
Quality
How does Clix stand up to the national brands?

Clix Wipers are the ultimate wiper blade. Clix uses all of the newest technologies in wiper blades, including an all-weather flex beam design that hugs the various contours of the windshield throughout its operation. The one-piece frame is a low-profile design with an aerodynamic all-rubber frame, great at preventing any snow, ice, or debris build-up within the wiper's frame. The wiping element is available in a premium all-natural rubber as well as an advanced silicone rubber with embedded rain repellent.

The Clix installation system is second-to-none compared to the national brands. By installing the starter clip to the wiper arm one time, you can now click-on and click-off new wipers in seconds. Hence ... Clix.

So yea, we stand up to them pretty good :)
How long will it take to receive my order?

Standard shipping normally takes 3-5 days. Next day shipping is available on all domestic orders (for an additional charge). International shipping times depend on the products and destination (estimated at checkout).
Usability
What vehicles do you fit?

Clix Wipers have the starter clips and sizes needed for nearly all vehicles. This includes passenger cars and trucks as well as commercial trucks, RVs, heavy equipment, and more.
How do I use Clix Wipers?

Clix Wipers are the easiest wipers ever! Install the Starter Clip one time and click-on replacements in seconds. Simply pull off the worn wiper and click-on replacements by aligning the center of the wiper with the arrow on the starter clip and press. The starter clips stays on the vehicle :)

For assistance installing your starter clip, please visit our installation Instructions page.