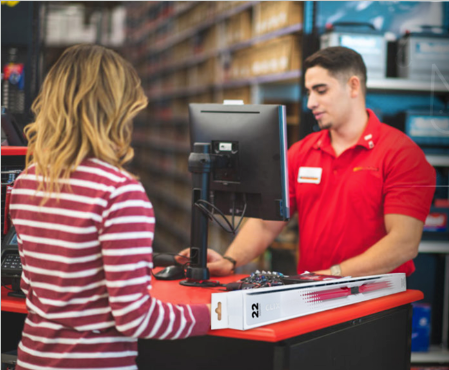 There to help
Looking for Clix Wipers but not sure where to start? At any AutoZone location, you can count on their team to help you find the right wipers for your vehicle and install them for you. AutoZone can special order any design you prefer and handle the installation.
Available in the Accessory Aisle
Black Carbon

An upgrade to any car. Black Carbon gives the style of performance to any racer and makes any pickup truck more badass.

Available in 15", 18", 20", 22", 24", and 26"

Pink Carbon

Available in 18", 20", 22", and 26"

Cyber

Available in 18", 20", 22", and 26"
Frequently Asked Questions
Which wiper designs are available at AutoZone stores?

All 6,000+ AutoZone stores have stock on black carbon, pink carbon, cyber, red chrome, chrome, gold, and blue chrome. All Clix Wipers sizes and designs are available on AutoZone.com. Your local AutoZone can help you find the sizes and designs you need.
Will AutoZone help me put on my wipers?

Yes, AutoZoners are there to help find the wipers you need and can also help put them onto your vehicle.
Which AutoZone locations carry Clix Wipers?

All 6,000+ AutoZone locations in the United States carry Clix Wipers.