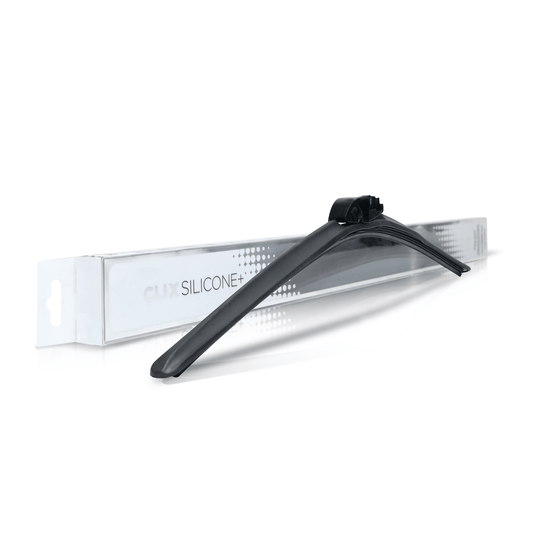 Wipers
Wipers are a basic car care need. Nothing beats a car wash with a fresh set of wipers. We provide easy-to-use wipers and training content for your associate.
Increase sales during rainy weather with Drive-thru Wipers. Signage available.
Wipers start at $49.99 per case of 6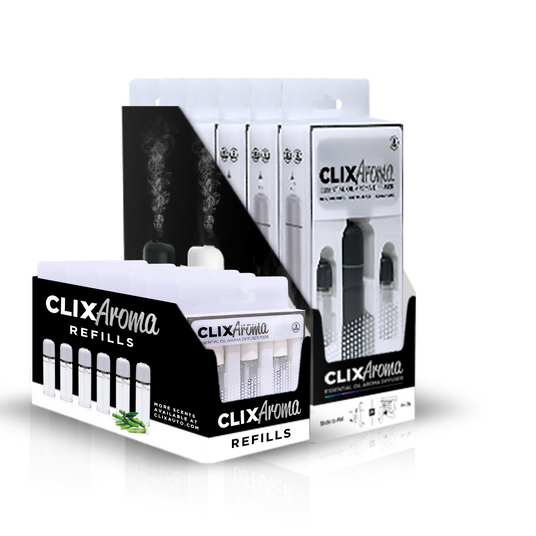 Aroma
We take it back ... nothing beats a new AIR FRESHENER with a car wash. Clix Aroma is a great gift with purchase of a subscription. Earn on Refill orders by customer via product labeling.
Aroma Starter Packs are $124.99 per case of 10.
Aroma Refill Packs are $49.99 per case of 10.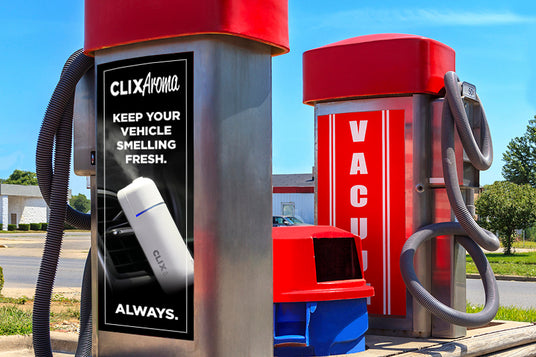 Drop Ship Program
Don't have the space or operation to sell Clix? Promote wiper blades and air fresheners on posters, vacuum handles, mailers, and more. We will drop ship direct to your location or to your customer.
Frequently Asked Questions
How do I get started with Wipers?

Getting started with Clix Wipers is easy. Most businesses and locations only need 1 case of 6-8 sizes. This assortment will include the wipers, clips, and sizes needed for nearly all vehicle.

If your desire is for full vehicle fitment of rare wiper arms and vehicles, Clix offers case packs of the Starter Clips to fit all modern OEM vehicles.
How do I get started with Aroma?

Getting started with Clix Aroma is easy. We recommend a case of Starter Packs in each diffuser color and a matching case of Refills.
What is the minimum order quantity?

For Clix Business Accounts, the minimum order is 1 case. Case quantities may vary depending on the product and range from 4, 6, or 10.

All Business Account orders over $149.99 receive free shipping in the 48 United States.

See below about Drop Ship quantities and discounts
Do you offer any display and signage?

Yes. All Business Accounts get access to our wholesale section complete with case packs, point-of-purchase displays, and signage.
How does your drop shipping program work?

As a Business Account you can order individual sizes by the case or choose to drop ship a special order to your location or direct to your customer. All Business Accounts receive a wholesale discount off all retail prices. Discounts may vary per product.
Do I need to buy Clix directly from you?

No. Clix has many distribution partners throughout North America. Clix products are available at commercial pricing from AutoZone Pro.

If your current distributor does not carry Clix, please refer our product line as we are always looking to grow our distribution network.